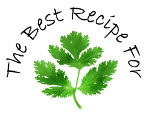 Prinsesstårta (Swedish Princess Cake)
INSTRUCTIONS :
Slice the sponge into three even layers. Spread a thin coat of pastry cream on the first layer then cover it with raspberry jam.

Whip cream and sugar until stiff peaks form. Mix half with the remaining pastry cream to make Crème Légère and spread half of that on top of the raspberry jam. Add the second slice of sponge and cover it with the remaining Crème Légère.

Add the third and final layer of sponge then coat the whole cake with whipped cream in the shape of a dome on top. Refrigerate while you prepare the marzipan lid.

Take a small piece of marzipan and mix with red food coloring. Shape into a rose by flattening small pieces into petals and stagger them in circular layers. Pinch to secure. Mix the remaining marzipan with green and yellow food coloring, then use a rolling pin to flatten into an 18-inch (45 cm) circle. Dust as needed with powdered sugar.

Carefully place the green lid on top of the cake. Cut off any excess marzipan along the base with a knife, then "glue" the rose on top by brushing the bottom with a little water. Remnants of the lid can be used to shape leaves. Dust the top of the cake with powdered sugar and decorate the base with piped, whipped cream (optional).