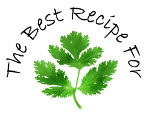 Cabbage Kimchi (통배추김치)
INGREDIENTS :
1

Napa cabbage

(salladskål)

salt

to

draw out excess water

1/2

onion

3 – 4

garlic cloves

1

tsp

fresh ginger

3

tbsp

fish sauce

3

tbsp

paprika

(optional, but adds great flavor)

3 – 9

tbsp

Korean chili flakes /

gochugaru (고추가루)

1

carrot, grated

4 – 5

scallions, sliced
INSTRUCTIONS :
Wash and cut the cabbage in pieces (unless you want it whole), then sprinkle the leaves with a generous amount of salt and let it sit in a bowl for 2 hours. Stir a few times to redistribute the salt (this draws out water from the cabbage making the kimchi less wet later).

Meanwhile, purée onion, garlic and ginger using a food processor, immersion blender or grater, and combine with fish sauce, paprika and gochugaru to the desired spice level.

Wash the cabbage in plenty of cold water and drain properly before mixing with spice purée, carrot and scallions.

Transfer to glass or plastic jars with lids and leave at room temperature until bubbles begin to form, which takes 2-3 days depending on season and temperature.

Store in the refrigerator for up to a month (or more).
NOTES :
Kimchi can be served fresh but the flavors are sharper and not as blended as after fermentation.