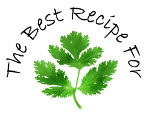 Focaccia
YIELD :
1
bread / 16 pieces
INGREDIENTS :
3 1/3 cups

(8 dl)

all -purpose or bread flour

(reserve 1 cup (2.5 dl) for kneading)

1 – 2

tsp

instant yeast,

or 25 g fresh yeast

1 1/2

tsp

salt

1 1/2 cups

(3.5 dl)

lukewarm water

2

tbsp

olive oil,

plus more for brushing

1 – 2

tsp

oregano, rosemary,

or other herb of choice

1 – 2

tsp

sea salt (flakes or grains)

for sprinkling

any

small

toppings you prefer
INSTRUCTIONS :
Mix the dry ingredients, then add water and finally oil.

Knead for 10 minutes, adding more flour as needed. The dough should be wet and a little sticky.

Transfer the dough to an oiled bowl, cover with plastic and allow to rise until at least double the size ( 1 – 2 hours).

With oiled hands, lift the dough to a baking sheet brushed with olive oil. Carefully stretch it into a flattened oval, taking care not to deflate any bubbles.

Cover with plastic and prove for 30 – 60 minutes.

Meanwhile, set the oven to 450°F (225°C).

Just before baking, brush with olive oil, create dimples with your fingers, and sprinkle sea salt and herbs on top.

Transfer to the oven and lower the temperature to 400°F (200°C). Bake with steam until golden brown on top, about 20 minutes.

Allow to cool on a rack covered by a towel and serve slightly warm.
NOTES :
I love making focaccia loaded with toppings such as cherry tomatoes, sun-dried tomatoes, olives and feta cheese and serve it as a snack or a simple meal.