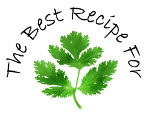 Fresh Cheese
INGREDIENTS :
1 gallon

(4 l)

whole milk

(not ultra-pasteurized)

1 qt

(1 l)

buttermilk or filmjölk
INSTRUCTIONS :
Heat the milk to the point of boiling. Make sure you stir during heating so it does not burn at the bottom.

Stir in buttermilk or filmjölk. The milk will begin to curdle immediately.

Allow to simmer until the whey begins to clear.

If you want larger curds, like cottage cheese or even lumpier, continue to simmer while occasionally pushing the curds together to form clumps.

Transfer to a cloth-lined strainer or colander and let it drain.

Twist and squeeze the cloth to remove more liquid if necessary, season to taste (optional) and refrigerate.
NOTES :
This cheese can be used in recipes calling for ricotta, cottage cheese and so on.
Season with spices and herbs to make delicious cheese spreads.
Substitute some of the milk with cream for a creamier, even more flavorful cheese.