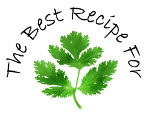 Kams (Whey Poached Barley Cakes)
INGREDIENTS :
2 1/2 cups

(6 dl)

barley flour (kornmjöl)

1 1/2 cups

(3.5 dl)

all-purpose flour

1 1/2 cups

(3.5 dl)

milk

1

tbsp

dark corn syrup,

or Swedish ljus sirap

1 1/2

tsp

salt

2-3 quarts

(liters)

clarified whey (vassle)

(for poaching)
INSTRUCTIONS :
Mix and knead all ingredients into a smooth dough.

Shape into 1/8-inch (3 mm) thick, 3-inch (8 cm) diameter disks, either by hand or with the help of a rolling pin and cookie cutter.

Cover with plastic and allow to rest until ready to serve (you can even prepare them the day before).
Clarify the whey
Bring it to a boil and when all the milk protein has curdled pour it through a cloth lined strainer (this cheese can still be used, for example when making messmör). If you made your cheese by boiling (like I do), this extra step is not necessary.
When ready to serve
When all the side dishes are ready and chilled, bring the clarified whey to a simmer.

Poach the kams a few at a time (enough for a serving) until they float up to the surface.

Serve immediately with fresh cheese, sötost (sweet cheese), messmör (whey butter) and cold butter.