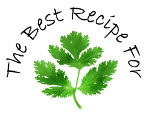 Meringue
INGREDIENTS :
4

egg whites

1 cup

(2.5 dl)

sugar

1/2

tsp

cream of tartar (vinsyra)

(optional, but helps stiffen the egg whites)

1

tsp

vanilla extract or other flavoring

(optional)

a few

drops

gel food coloring

(optional)
INSTRUCTIONS :
Set the oven to 200°F (90°C).

Wipe the inside of the mixing bowl with vinegar or lemon juice (to make sure it is clean and acidic).

Make meringue according to desired method, then add food coloring and flavorings last (if used).

Bake for 1 – 2 hours, depending on the size (1 hour for kisses and up to 2 hours for large patisserie style meringues). Dry them out further by leaving them in the turned off oven for another hour or so.
French meringue:
Beat egg whites (and cream of tartar, if used) until foamy, then with the mixer running add sugar gradually, a tablespoon at a time. Continue to beat until stiff peaks form.
Swiss meringue:
Pour 2 cups of water into a pot that fits under your mixing bowl and bring to a boil.

Add egg whites, sugar and cream of tartar (if used) to your mixing bowl and place it over the steam.

Heat while whisking until the sugar dissolves, around 160°F (71°C).

Remove from heat, then continue to beat until cooled and stiff peaks form.
Italian meringue:
In a saucepan, dissolve the sugar in 1/2 cup (1 dl) water over low heat.

Increase heat and without stirring, bring it to 235 – 240°F (113 – 115°C). Wash the inside of the pan with a wet pastry brush to prevent sugar crystals from forming.

Meanwhile, beat the egg whites (with cream of tartar, if used) until soft peaks form (about 2 minutes).

With the mixer running, drizzle the hot sugar syrup and continue to beat until cooled and stiff peaks form.
NOTES :
This will result in white meringue. If you want a little color, increase the temperature to about

250°F (125°C).