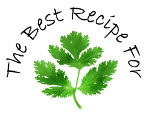 Pickled Radish (치킨무 / 쌈무)
INGREDIENTS :
1 cup

(2.5 dl)

Korean radish or daikon

(rättika)

1/4 cup

(0.5 dl)

white vinegar (5%)

1/4 cup

(0.5 dl)

sugar

1

tsp

salt
INSTRUCTIONS :
Peel and cut the radish into cubes or thin slices.

Stir sugar, salt and vinegar to dissolve.

Place in a sealable plastic bag or airtight container and refrigerate for at least 2 hours.
NOTES :
These can get quite stinky when stored for more than a few hours, though it does not affect the flavor. Therefore, I always prepare them the same day.
You can easily color them by adding food coloring, beet juice etc., to the pickling juice.
Peel and cube or slice the radish.
Mix with vinegar, sugar and salt.
Refrigerate for at least 2 hours.