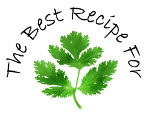 Polkagrisar / Peppermint Candy
INGREDIENTS :
2 cups

(5 dl)

sugar

1/4 cup

(0.5 dl)

light corn syrup

(or use 2 tbsp white vinegar (5%))

1/2 cup

(1 dl)

water

1

tsp

peppermint extract, dried ginger or other flavoring

a few

drops of

gel food coloring
INSTRUCTIONS :
In a saucepan, stir to dissolve then simmer until the temperature reaches 300°F (150°C).

Meanwhile, set the oven to 200°F (90 – 95°C).

Pour 2/3 of the mixture onto a silicon mat or lightly oiled baking sheet. Leave the rest in the saucepan and place it in the oven.

Mix in flavoring with a lightly oiled metal spatula or dough cutter.

When the candy is cool enough to handle, begin stretching (heat-resistant gloves like these make it a lot easier).

Keep stretching and folding the candy until it turns white and glossy, then shape it into a log.

(If the candy becomes too hard to stretch, you can reheat it in the oven to soften it up.)

Now pour out the remaining mixture, mix in flavoring and food coloring and shape it into two thin logs.

Place the colored logs on each side of the thicker white log and twist or fold the logs to create stripes.

Roll the striped log thinly then cut it into pieces with a pair of kitchen shears.

Allow the pieces to cool separately.