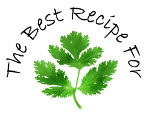 Roast Turkey
INGREDIENTS :
10 lbs

(4.5 kg)

turkey

(fresh or thawed)

salt and pepper

chicken

broth

or melted butter

(for basting)
INSTRUCTIONS :
Wash the bird inside and out, then sprinkle generously with salt and pepper. Fill with stuffing, if used.

Bake at 325°F (160°C) until the inner temperature reaches 160°F (71°C), about 3 1/2 – 4 hours. Baste with broth or brush with melted butter a few times during cooking.

Wrap in aluminum foil and allow to rest for at least 20 minutes before carving.
NOTES :
My recipe for Bread Stuffing can be found here.