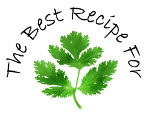 Simple Panettone
INGREDIENTS :
3/4 stick

(75 g)

butter

1 1/4 cup

(3 dl)

milk

1/2 cup

(1 dl)

sugar

3

tbsp

triple sec (orange liqueur),

plus more for soaking

3

tbsp

grated orange/citrus zest

1

egg

3 1/2 – 4 cups

(8.5 – 10 dl)

all-purpose flour

2

tsp

instant yeast,

or 25 g fresh yeast

1 cup

(2.5 dl)

chopped dried fruit
INSTRUCTIONS :
Melt butter, then stir in milk, sugar, liqueur, citrus zest and egg.

Mix flour and instant yeast (fresh yeast should be dissolved in the milk), then add wet ingredients and knead for at least 10 minutes.

Cover and rise until double the size, 1-2 hours.

Meanwhile, soak the dried fruit in triple sec.

Knead fruit into the dough and shape into a ball.

Place in a lined tin (I use a 7 inches (18 cm) wide, 4 inches (10 cm) tall pan) and prove until the dough reaches the rim, about 1 hour.

Brush with egg wash and bake at 350°F (175°C) for 45-60 minutes. Inner temperature should be 190-200°F (88-93°C) when done.

Cool in the pan covered by a towel.