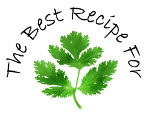 Biscuits
INGREDIENTS :
2 cups

(5 dl)

all-purpose flour

1

tbsp

sugar

1

tbsp

baking powder

1

tsp

salt

3/4 stick

(75 g)

cold butter,

preferably frozen

3/4 cup

(2 dl)

cold milk or buttermilk
INSTRUCTIONS :
Set the oven to 425°F (220°C).

Mix dry ingredients in a bowl, then grate butter and stir to distribute the shreds evenly (you want the small pieces of butter to remain separate).

Add the milk and stir just enough to bind it loosely together.

Dump the contents onto a lightly floured surface and using your hands, press them together, flatten and fold. Rotate 90 degrees and fold again. Repeat 5 – 6 times, dusting with flour as needed, then flatten to about 1 inch (2.5 cm).

Cut out as many 2¾ in (7cm) circles you can fit and place them on a lined baking sheet. Gather the left over dough and cut out more circles (these will probably not rise as high as the first ones).

Bake until golden on top (10 – 12 minutes) and brush with melted butter when hot out of the oven (optional). Cover with a clean towel and serve warm.