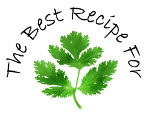 Chocolate Covered Strawberries
INGREDIENTS :
1 lb

(0.5 kg)

fresh strawberries

12 oz

(340 g)

chocolate

1

tbsp

coconut oil,

or other neutral oil

sprinkles

or

nuts for decorating
INSTRUCTIONS :
Clean and dry the strawberries.

Heat the chocolate in the microwave a few seconds at a time until melted, then stir in the oil.

Hold the strawberries by the stem and dip them in the chocolate. Dip in sprinkles or nuts, if used, then leave to dry on a piece of parchment paper.

Optional: Melt chocolate in contrasting color and drizzle, paint or dip to create decorative patterns.
Make sure the temperature stays under 105°F/40°C when heating the chocolate.