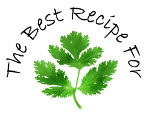 Valentine's Day !
I'm back for the first recipes of the year and since we are celebrating Valentine's Day, they are beautiful and sweet.
First is my daughter's specialty: Chocolate Covered Strawberries. Decorated, they look like little gems and are great as gifts during this holiday and others.
Next is my go-to Chocolate Cake recipe, that can be used for all kinds of cakes. It is light and moist, has a nice chocolate flavor without being overly sweet. You can also use this recipe to make Red Velvet cake or cupcakes, topped with creamy, soft Ermine Frosting. If you normally find frostings and buttercreams too sweet, please give this one a try. It is amazing!
The Chocolate Cake recipe is also the basis for Kärleksmums, or Swedish Lovebites. These coconut sprinkled chocolate squares are great to freeze, and are quickly thawed in the microwave for a surprise fika or quick dessert, perhaps with some ice cream or fruit?
Finally, I included another Swedish fika favorite: the cute and delicious sandwich cookies named Singoalla and Ballerina. Shortbread filled with jam and icing or hazelnut spread is the perfect mix of crunchy, creamy and sweet. Yum!
I hope you are all doing well and that I will see all again soon! XOXO