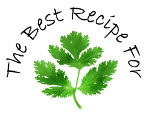 Have a wonderful Independence Day weekend!
I have only one recipe for you this time, but it is a good one!
Pinocchio cake, which is known by many different names, is a very popular cake in Sweden during summer. Especially during strawberry season, since it pairs wonderfully with whipped cream and strawberries.
But perhaps you can come up with an even better version?
I apologize for my absence but I am still going through medical treatments and have little energy for blogging. I promise that when I am done, I have a bunch of recipes lined up to be shared!
Have a wonderful summer and give some of the existing recipes on the blog a try – you will not regret it!