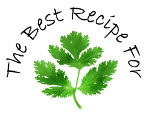 Pinocchio Cake
INGREDIENTS :
Sponge
3-4

egg yolks

3/4 cup

(1.75 dl)

sugar

1/2 stick

(50 g)

butter,

melted

1/4 cup

(0.5 dl)

milk

2/3 cup

(1.5 dl)

all-purpose flour

2

tsp

baking powder
Meringue
4

egg whites

3/4 cup

(1.75 dl)

sugar
1/2 cup (1 dl) flaked almonds
Whipped cream
1 cup

(2.5 dl)

heavy cream

1

tbsp

sugar

1

tsp

vanilla sugar or 1/2 tsp vanilla extract
Fresh berries of your choice
INSTRUCTIONS :
Set the oven to 350°F (175°C).

Line two 9-inch round or one 9×13 inch rectangular baking pan with parchment paper (use a little oil or butter to help them stick).

Separate the egg whites and yolks into two clean, dry bowls.

Add sugar to the egg yolks and beat until light and creamy. Add melted butter and milk, then stir in flour and baking powder and spread onto prepared pan.

Using clean, dry beater/whisk attachments, beat the egg whites until foamy. A drop of lemon juice or a pinch cream of tartar helps them stiffen. Add sugar gradually while continuously beating, then continue until medium peaks form.

Spread the meringue over the sponge batter, top with flaked almonds, then bake until lightly browned for about 25 minutes.

Allow to cool completely before adding whipped cream and berries.
NOTES :
This cake is usually served with the top layer bare to show off the meringue and almonds (I covered the top to make it look more festive). You can also serve it as one layer with cream and berries on top. 
I usually start by making the meringue when my electric beaters are nice and clean, but then I have to be quick making the sponge after before the meringue collapses.