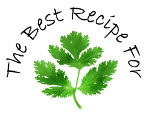 Messmör (Swedish Whey Butter)
INGREDIENTS :
3-4 quarts

(liters)

clarified whey

(left over after making cheese from 5 quarts/liters of milk)

1 cup

(2.5 dl)

heavy cream

1/2

tsp

vanilla extract, or vanilla sugar

(optional)
INSTRUCTIONS :
Bring the whey to a slow boil. Stir a little in the beginning to prevent burning.

Simmer until most of the liquid is gone and it begins to thicken. This step takes many hours, but requires no effort other than checking on it now and then.

Tip: The larger the bottom of the pot, the faster it will evaporate.

When the liquid thickens to a thin sauce, add the cream and vanilla (if used).

Keep simmering, while keeping an eye on it (it will thicken quickly now that the water is gone).

When it is evenly brown and reminiscent of hot fudge (temperature around 220°F (104°C)), place the pot in a waterbath and stir until the mixture is lukewarm (to prevent crystallization).

Transfer to a lidded jar and refrigerate. Or if you plan to use it for seasoning, drop spoonfuls onto a parchment paper, freeze, then store them inside resealable freezer bags.