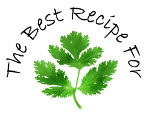 Kesfil / Flygin (Refreshing Milk Dessert from Ragunda)
INGREDIENTS :
1 1/2 quarts

(liters)

milk, preferably non-homogenized,

non-ultrapasteurized whole milk

1/2

tsp

animal rennet diluted in 4 tbsp of pure water

(make sure it is fresh and has been kept cold)

alternatively,

1 tbsp

Swedish ostlöpe

sugar,

cinnamon,

half-and-half or whipped cream for serving
INSTRUCTIONS :
Heat the milk carefully to 107°F (41-42°C).

Meanwhile, mix the rennet with a little water (not necessary with ostlöpe).

Stir in the rennet/ostlöpe, then pour into an appropriate dish.

Without disturbing the mixture, refrigerate until cold and solidified (about 4 hours).

Serve spoonfuls with half-and-half or whipped cream, and sprinkle sugar and cinnamon on top.