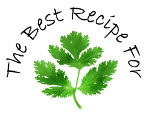 Rågkakor (Soft Rye Flatbreads, Polarbröd Style)
INGREDIENTS :
1

tsp

anise seed

1

tsp

fennel seed

2

tsp

salt

2 cups

(5 dl)

light or dark rye flour

(or use only rågsikt, if available)

4 – 4 1/2 cups

(10 – 11 dl)

all-purpose or bread flour

2

tsp

instant yeast,

or 25 g fresh yeast

1/2 stick

(50 g)

butter

2 cups

(5 dl)

lukewarm water

1/4 cup

(0.5 dl)

dark corn syrup

(or Swedish ljus sirap)
INSTRUCTIONS :
Grind the seeds finely and add to the dry ingredients.

Melt the butter, then add water, syrup and fresh yeast (if used).

Mix with dry ingredients and knead for at least 10 minutes. Add flour as needed.

Cover with plastic or a lid and allow to rise until at least double the size, 1 1/2 – 2 hours.

Roll the dough to 1/4 inch (6 mm) thickness and cut out 4 1/2 inch (11 – 12 cm) circles. Transfer to lined baking sheets.

Cover and prove for about 10 minutes.

Meanwhile, set the oven to 450°F (230°C) and add a baking stone if available.

Just before baking, create dimples with your fingers then bake until edges begin to color, about 6 minutes.

Spray or brush lightly with water when hot out of the oven, then allow to cool on a rack under a clean towel.
NOTES :
For instant pizzas: spread 1 tsp chili sauce or ketchup on top of each flatbread, then add sliced ham, tomato and cheese. Heat 1 – 2 minutes in the microwave and finish with a sprinkle of oregano.