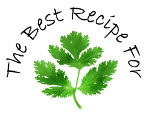 Janssons Frestelse (Potato-Anchovy Casserole)
INGREDIENTS :
4 lbs

(2 kg)

potatoes

1 – 2

onions

4 – 4.5 oz

(125 g)

anchovy fillets

(double for more anchovy flavor)

2 cups

(5 dl)

heavy cream

4

tbsp

bread crumbs

2

tbsp

butter
INSTRUCTIONS :
Set the oven to 400°F (200°C).

Peel and batonnet (cut into strips) the potatoes. Dice the onion.

Layer potatoes, onion and fish fillets in an oven-safe dish. Pour in cream, sprinkle with bread crumbs and add a few pieces of butter.

Bake until the potatoes are soft, about 1 hour. If it browns too quickly, cover with a piece of aluminum foil.
NOTES :
As a buffet item this recipe will most likely serve 12 people or more.
Layer potatoes, onion and anchovies.
Add cream, bread crumbs and butter, then bake at 400°F (200°C).