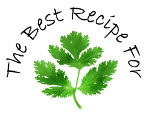 Liver pâté
INGREDIENTS :
1 lb

(0.5 kg)

liver

(chicken has the mildest flavor)

4 + 4

tbsp

butter

4

tbsp

minced onion or shallots

1/2

tsp

thyme

3 – 4

tbsp

port wine, sherry or bourbon

(optional, I skip this)

1/2 – 1

tsp

anchovy paste

(optional)

1 – 2

tbsp

heavy cream

salt to taste
INSTRUCTIONS :
Trim to remove all veins, fat and connective tissue from the liver and cut into pieces.

Sauté the onion in half the butter until translucent, then add liver, thyme and liquor (if used). Cook until the liver is slightly pink in the middle.

Using a food processor or immersion stick, blend with remaining butter, cream and anchovy paste until perfectly smooth. Add salt to taste.

Transfer to a small bowl or ramekin, cover and refrigerate for at least 2 hours.

Serve as a sandwich spread, or slice and serve as an appetizer with Cumberland sauce or jelly.