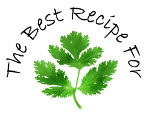 Japchae (잡채) / Korean Stir-fried Noodles
INGREDIENTS :
1 lb

(0.5 kg)

beef, cut in strips
Marinade
1

garlic clove, minced

1

tbsp

soy sauce

(I prefer reduced sodium Korean or Tamari soy sauce)

1

tsp

sugar

1

tsp

Korean chili paste /

gochujang (고추장)

1

tsp

sesame oil

pinch

of

black pepper
oil

for

stir-frying

1

tsp

fresh ginger, minced

3

garlic cloves, minced

1/2

onion, sliced thinly

4 – 5

scallions, chopped

1 cup

(2.5 dl)

mushrooms, sliced

1

carrot, julienned

1

red or yellow bell pepper, cut into strips

12 oz

(340 g)

sweet potato noodles / dangmyeon (당면),

or other vermicelli glass noodles

2

tbsp

soy sauce

1 – 2

tsp

sugar

1

tsp

sesame oil

1

tsp

toasted sesame seeds

(garnish)
INSTRUCTIONS :
Mix the beef with marinade and refrigerate for at least an hour.

Meanwhile, prep and slice all the vegetables and bring a large pot of water to a boil.

Stir-fry all ingredients in batches, starting with garlic, ginger, onion and scallion, then the mushrooms, followed by carrot and pepper, and finally the meat.

Before you start with the meat, start boiling the noodles and keep on eye on them so they do not overcook. They should take about 7 minutes.

Drain the noodles, rinse with water to remove some starch and cut them into more manageable pieces using a pair of scissors.

Transfer the noodles to your pan and stir in soy sauce, sugar, sesame oil, then add all the remaining ingredients, reheat if necessary and season with more soy sauce, pepper or sugar as needed.

Sprinkle sesame seeds on top and serve immediately, or refrigerate and serve cold or reheated later.
NOTES :
This makes a lot, so if you are making several banchan a third of this recipe should be enough for 4 people.
You can start by cooking the noodles, but I find it difficult to keep them from sticking together therefore I cook them last and just reheat everything.
Remember to leave a little bite to the vegetables so they don't go mushy.
This recipe can be made vegetarian by skipping the meat. Many traditional recipes include fried egg strips and spinach, in addition to the above ingredients. Create your own favorite version!