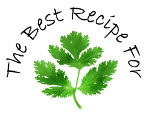 Kalops (Swedish Beef Stew)
INGREDIENTS :
6 – 8

potatoes

3 – 4

carrots

1

onion

2 – 3 lbs

(1 – 1.5 kg)

chuck meat

1 cup

(2 – 3 dl)

water

1/4 cup

(0.5 dl)

soy sauce

2

tbsp

chili sauce or tomato paste

2 – 3

parsley stalks

(save the leaves for serving)

1

bay leaf

1

tsp

anchovy paste

(optional but recommended)

1

tsp

salt

1/2

tsp

white pepper corns

1/2

tsp

whole allspice

1/2 cup

(1 dl)

heavy cream

(optional)
INSTRUCTIONS :
Peel and slice vegetables and meat into 1 1/2 inch (3 – 4 cm) pieces.
Using a Dutch oven/Regular pot with lid
Sauté onion and meat in a little oil or butter (optional but tasty), then add the remaining ingredients. Simmer under lid on the stove or in a 325°F (160°C) oven for 2 – 3 hours, while stirring occasionally.
Using a Slow cooker
Place the vegetables on the bottom, then add meat and remaining ingredients. Cook on high or low setting. Stir to thicken the stew.
Using an Instant pot/Pressure cooker
Mix everything except the cream and cook at default high pressure for 30 minutes. After releasing the pressure, add cream (if used) and stir to thicken the stew.
NOTES :
Sprinkle parsley leaves on top and serve with sliced, pickled beets.
If you want a thicker sauce, stir 2 – 3 tbsp of flour into 1/2 cup of water and add the slurry to the stew towards the end and let it thicken.