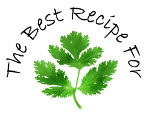 Comforting Food for Fall
As the nights get colder I crave warm, comforting food, with a lot of flavor and happy memories of dinners past.
Therefore, I decided to give you a collection of popular family recipes from three different continents. What they all have in common is that they are flavorful, filling and warm.
From Sweden I give you Kalops (Swedish Meat Stew) and Yellow Pea Soup (Swedish Style), the latter is traditionally served on Thursdays and accompanied by Swedish Pancakes / Crêpes for dessert.
From Mexico I give you my 30-Minute Chili that we usually serve with Light and Moist Cornbread.
From India, I give you a delicious Dinner Menu of Butter Chicken (Murgh Makhani), Bengali-Inspired Pilaf, Peshwari Naan and Saffron Kulfi.
Finally, I give you a recipe for Homemade Granola that is so easy to make (and much healthier too), so you will never have to buy it again.