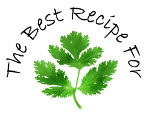 Yellow Pea Soup (Swedish Style)
INGREDIENTS :
1 lb

(0.5 kg)

dry yellow peas

(whole or split)

12 oz

(340 g)

cured salt pork

whole or diced

5 – 6 cups

(13 – 15 dl)

water

1

onion,

quartered

1

vegetable bouillon cube

1

tsp

thyme
INSTRUCTIONS :
Wash and soak the peas overnight

Rinse and transfer to a pot with lid. Add 4 cups of water, onion and pork.

Bring to a boil and skim the surface as needed to remove foam.

After about 45 minutes, remove the onion and add bouillon cube and thyme.

If you used a whole piece of pork, pick it up and cut into smaller pieces. Return it to the soup just before serving.

Continue to simmer until peas are completely soft. Add more water as needed for desired consistency.

Serve with mustard, followed by thin Swedish pancakes for dessert (my recipe here).
NOTES :
If you use half the amount of pork, the calorie count is reduced to 728 kcal. Or skip it all together for a 410 kcal vegetarian version.