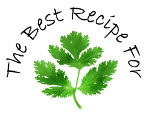 Panna Cotta
INGREDIENTS :
1

envelope

powdered gelatin

(about 1 tbsp or 3 1/2 sheets)

2 cups

(5 dl)

heavy cream

2/3 cup

(1.5 dl)

sugar

1

vanilla bean,

or 1 tsp vanilla extract

1 cup

(2.5 dl)

Greek yogurt,

or whole milk
INSTRUCTIONS :
Soak the gelatin in 3 – 4 tbsp of water and let it to swell (bloom) for a few minutes.

Meanwhile, bring cream, sugar, vanilla seeds and pod to a boil. Remove from heat and let it steep for a few minutes before removing the pod.

Whisk in yogurt, gelatin and vanilla extract (if used) until smooth, then pour into molds or serving dishes.

Refrigerate for at least 4 hours.

Serve unmolded on plates or directly in their dishes with fruit, berries, chocolate, caramel or berry sauce, chocolate shavings or whipped cream.