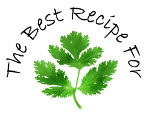 Short-grain Rice
INGREDIENTS :
1 cup

(2.5 dl)

short-grain rice

(sometimes called "sushi rice")

1 cup

(2.5 dl)

water

1/2

tsp

salt

(optional)
INSTRUCTIONS :
Wash and rub the rice until the water runs clear, then drain.

Transfer to a pot, add water and salt, then leave to soak under lid for 30 minutes.

Always keep the lid on when cooking rice.

Bring to a boil, stir, then simmer on low heat for about ten minutes. When most of the water is absorbed, remove from heat and allow to swell under lid until done (do not stir).

Use a fork to carefully separate and fluff up the rice before serving.
NOTES :
Normally this rice is cooked without salt, but I always add a little for flavor.
You can of course use a rice cooker or instant pot if you have one, just follow the instructions in the manual.