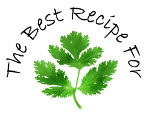 Semla (Swedish Lent Bun)
INGREDIENTS :
Starter sponge
1 cup

(2.5 dl)

lukewarm milk

1

tsp

instant yeast, or 10 – 15 g fresh yeast

1

tbsp

sugar

2 cups

(5 dl)

all-purpose or bread flour
Main dough
1

egg

1/2 cup

(1 dl)

sugar

1 1/2 cups

(3.5 dl)

all-purpose or bread flour

1

tsp

freshly ground cardamom

pinch

of

salt

1 stick

(100 g)

soft butter
2 cups

(5 dl)

heavy cream

1

tsp

vanilla sugar

(or a drop of vanilla extract)

1

tbsp

sugar
powdered sugar for dusting
INSTRUCTIONS :
Mix and knead the starter sponge for 10 minutes. Cover and allow to rise until really bubbly (about 1 1/2 hours).

Add the remaining ingredients and knead for another 10 minutes. Cover and allow to rise until double the size (about 2 hours).

Shape into 12 smooth, tight buns and place them on a lined baking sheet. Cover with plastic and prove until at least double the size (about 1 1/2 hours).

Meanwhile set the oven to 450°F (230°C).

Place a steam tray (oven-proof dish with boiling hot water) at the bottom of the oven and then transfer the buns. Lower the temperature to 400°F (200°C) and bake until golden brown, 12 – 15 minutes.

Allow to cool on a rack covered by a towel, then cut out triangular lids from the top of each bun. Remove some of the bread inside to create a pocket. Mix the scooped out bread with almond paste and a little cream to soften, then fill the pockets with the mixture.

Whip cream with vanilla and sugar until stiff peaks form. Pipe or scoop a generous amount on each bun, then place the triangular lids on top of the cream and dust with powdered sugar.

Serve on plates or in bowls filled with hot milk.
NOTES :
You can save some time if you make the complete dough from start, but the buns will be tastier and taller when using a starter sponge.
You can refrigerate the dough overnight in between any of the steps, just remember to cover it with plastic to prevent drying.
There are many versions of semla, so if you do not like almond paste try your favorite jam instead.