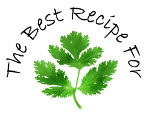 Smörgåstårta (Swedish Sandwich Cake)
INGREDIENTS :
4

layers of

bread

(with the crust removed)

3

layers of

sandwich spread

(like creamy salads and spreadable cheeses)

mayonnaise, cream cheese or whipped cream

(to cover)

various

cold cuts, cheeses, seafood, vegetables, fruits or nuts

(for garnish)
INSTRUCTIONS :
Slice and cut the crust off the bread. Any bread will work as long as it is not too tough to cut through.

If you want a specific shape, line up the bread pieces then use a plate, tin or other item as a guide for cutting.

Layer the bread with fillings. For an even better result, cover the cake with plastic wrap and refrigerate overnight. The fillings will moisten the bread and merge the flavors together.

Cover the cake with mayonnaise, spreadable cheese or unsweetened whipped cream.

The sky is the limit for how to decorate and what to use as garnish. Pick what you like and that compliments your fillings.
NOTES :
Here are some delicious ideas to get you started:
Classic Seafood: fill with tuna, shrimp, crab or egg salad, cover with mayonnaise and garnish with cooked, peeled shrimp, gravlax, hardboiled eggs and dill.
Horseradish: fill with cream cheese mixed with horseradish, cream (to soften) and chopped pastrami or corned beef, cover with horseradish flavored whipped cream and garnish with sliced meats, cherry tomatoes and pickles or capers.
Italian: fill with mascarpone mixed with garlic, sun-dried tomatoes and gorgonzola (optional), cover with mascarpone and garnish with arugula, prosciutto, salami, mozzarella, olives, tomatoes and fresh basil.
Cheesy: fill with spreadable cheeses (preferably flavorful ones), cover with cream cheese and garnish with different cheeses, grapes and walnuts.
Easiest: use regular sliced bread (white or wheat), fill with ready-made salads such as tuna or chicken, cover with whipped cream cheese and garnish with slices of ham and cheese, lettuce, cucumber and cherry tomatoes.