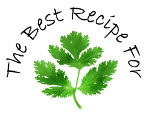 Some Swedish Classics
Long time no see !!!
I ended up taking a break from blogging during my stay in Sweden, but now I'm back!
I'm currently working on some traditional American recipes for you, so in the meantime I thought I'd give you a few Swedish classics I had lying around.
Knäckebröd (Swedish Crispbread) is something we always have at home, since it keeps for a long time and makes great sandwiches in a pinch.
Hasselback Potatoes is my husband's favorite side dish. It works with anything from a fine steak dinner or barbecue to a delicious meal all by itself with a fresh salad.
Finally, I urge you to try Skagenröra (Swedish Shrimp Salad) if you haven't before. It is a delicious topping for baked potatoes, avocados, subs and sandwiches – and so easy to make!
Thanks for visiting and see you all again soon!