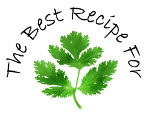 Traditional Swedish Cake for Valentines?
What can be better than this beautiful, delicious and traditional Swedish cake for Valentine's Day?
So this year I give you the recipe for Prinsesstårta (Swedish Princess Cake) and everything you need to know to make it, including a light, airy Sponge for Layered Cakes, a quick and easy version of Pastry Cream (Crème Pâtissière) and how to make your own mouthwatering Raspberry Jam and Almond Paste/Marzipan.
The first recipe describing a modern, green Prinsesstårta (simply called green cake) was published by Jenny Åkerström, a home economics teacher who in the early 1900s taught the royal Swedish princesses Margaretha, Märtha and Astrid (cousins to the ruling king). But already in the 1800s there were many popular cakes called prinsesstårta. The name may have come from the finest, so called princess almonds, that were used at the time.
Åkerström's original version consists of layers of soft, light sponge, pastry cream and whipped cream, covered with green marzipan and decorated with a pink or red marzipan rose. Raspberry jam was not added until later and then the cake was commonly decorated with pink marzipan and called an opera cake (with no relation to the famous French cake). These days most bakeries use raspberry jam, even in cakes with green lid, and so do I.
The color of marzipan can instead be chosen to fit the occasion, for example pink for weddings and Valentine's Day, yellow for Easter, orange for Halloween and red for Christmas. Similarly, you can also change the decoration to your liking, adding more or different marzipan flowers and shapes, and pipe text or patterns using melted, dark chocolate.
You can also make the cake in the shape of a log, or create single serve versions that look like small cakes or cute frogs! The variations are endless and I hope you enjoy this cake if you did not try it before. The recipe may seem a little daunting, but it is not as difficult as it looks. I promise!
Please enjoy, and I hope you have a nice Valentine's Day with your loved ones.