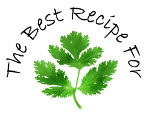 Fat Tuesday Reminder
It is that time again, Shrove Tuesday or Fat Tuesday, when we traditionally eat Semla (Swedish Lent Bun). Those of you who saw the movie "A Man Called Otto" may remember the pastry he ate every Saturday. That was semla, a true Swedish classic that I highly recommend!
Since the rest of the world celebrates Pancake Day, I also want to remind you of my recipes for Swedish and American pancakes.