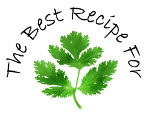 When Life Gives You Lemons
We've been getting a lot of lemons lately (pun intended), so I thought I'd post a two of my favorite lemon recipes: Lemon Meringue Pie and Lemon Delicious Pudding.
I'm leaving for Sweden in a few days but still hope to bring you some new and exciting recipes while I'm there.
Until then, I wish you all a very nice summer!