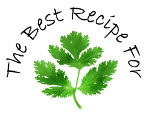 Let's Cook Korean Food !
I fell in love with Korean culture about five years ago, when my daughter first introduced me to K-pop and dramas.
Pretty soon we wanted to try the exotic-looking food we saw in those dramas, so she gave me my first Korean cookbook and off we went to our closest Korean market to buy all the ingredients and to sample some dishes in the nearby food court.
Since then we eat Korean food regularly, at home as well as at some of the excellent Korean restaurants we have here in San Diego. Eventually, my daughter went to study at Yonsei University in Seoul and I was lucky to be able to travel there with her!
Korean meals almost always include rice and one or more banchan (side dishes). The simplest meal would be a soup (guk) or stew (jjigae) with rice (bap) and kimchi, but often many more delicious banchan are served. The idea behind using so many side dishes is to include different flavors, textures and temperatures for a complete and satisfying meal. Koreans prepare their banchan in bulk and keep them on hand in the refrigerator so they do not have to cook all of them at once.
The first Korean meal that most people encounter is the Korean barbecue, which is a little different from our Western barbecues as the food is cooked right at the table. An assortment of meats, seafood and poultry is accompanied by several banchan, rice and dipping sauces.
So this time I give you a basic Korean Barbecue Menu and recipes for the famous Korean marinade Bulgogi, some common banchan such as traditional Cabbage Kimchi, Pickled Radish, Spicy Cucumber Salad, Seaweed Salad, Soy-braised Potatoes and Japchae (Stir-fried Noodles), two dipping sauces (Ssamjang & Teriyaki) and instructions on how to cook Short-grain Rice.
If you do not own a tabletop grill, the meat can be cooked in advance and served hot at the table, and if there is no local Korean market many of the ingredients can be found in regular grocery stores and the rest can be bought online or at well-stocked international markets.
I hope this inspires you to begin cooking Korean food because more recipes from this amazing country will surely follow!