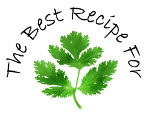 Swedish Favorites for Super Bowl & Valentines
In time for Super Bowl and Valentines Day, I thought a few more popular Swedish treats were in order!
First is the famous Kladdkaka, which means sticky cake in Swedish. Interestingly, it is basically an underdone brownie! My recipe is ridiculously simple and results in a chewy, sticky cake with a rich, chocolate flavor and just a hint of coffee (which can be omitted).
Next is my childhood favorite: Lincals Havrebollar. These creamy, vanilla flavored oatmeal bites require no baking – just a few minutes of beating with a hand or stand mixer.
Drömmar, meaning dreams in Swedish, is the name of a uniquely light and crumbly sugar cookie that also happens to be my daughter's favorite. The recipe requires ammonium bicarbonate, also known as baker's ammonia, which is what gives them their extraordinarily tender crumb. And don't worry if it smells bad while baking, it will not affect the taste of the cookies. I promise!
Finally, I included my tastiest and quickest cookie recipe: Kolasnittar. These crispy, caramel flavored cookies takes just a couple of minutes to make and they keep for a long time. Perfect for when someone is coming over and you have nothing to serve for fika or a snack.
Please enjoy your weekend and the upcoming Valentines Day! And try to stay healthy!!