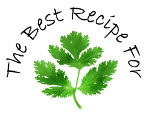 Time for Fika !
Have you ever heard of fika?
If you have been to Sweden or know any Swedes, chances are that you do. And with Swedish style cafés popping up in many major cities, it may soon become a common concept.
So what is fika?
Fika is a Swedish word that refers to having coffee, usually with something sweet to accompany it. But it is also refers to the social activity of having coffee with friends or colleagues.
At Swedish workplaces breaks for fika normally occur twice a day, in the morning and afternoon, during which everyone gathers in the break room for some coffee and a chat. In fact, many people prefer tea over coffee but it is still called fika!
Friends who go shopping often take a fika break so rest their legs and talk. And when you get unexpected guests you always offer fika, especially in the countryside.
Traditionally, the coffee should be accompanied by seven different types of cookies, buns or cakes. That is not common these days, since we all have to watch our calories.
To get you started on Swedish fikabröd (baked goods served during fika) I have included the recipe for Vetebröd, a sweet, yeasted bread used to make most of our coffee cakes and buns. If you want to learn how to create nice braids, I made a tutorial on how to braid bread. I also added my go-to recipes for Swedish Cinnamon Rolls and American Cinnamon Rolls.
Another classic fikabröd, are Shortbread Cookies and they come in many shapes and forms. I show you have to make seven of the most traditional varieties from one dough.
I hope you enjoy the new recipes and invite your friends and neighbors over for a some nice fika.
Thanks for visiting and see you again soon!