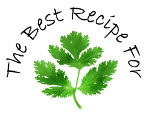 More Christmas Favorites
Christmas is almost here, but there is still time to add a few more recipes to your collection.
Julbord means Christmas table in Swedish and is a version of the famous smörgåsbord with some dishes that are specifically served during this holiday.
I thought I would tell you all how to properly enjoy a Swedish smörgåsbord, since despite being a form of buffet the dishes are meant to be eaten in a specific order on separate plates to keep different flavors apart.
First you eat fish, which includes several variations of pickled herring and cured, perhaps smoked salmon. With this you usually find boiled potatoes, egg halves, sour cream, sauces for the salmon, soft and hard breads, and several types of cheese.
After that you eat cold cuts and pâtés, which may be served with red cabbage and salads, plus mustard and other condiments. Most importantly, this is where you find the ham/julskinka – I prefer mine on a piece of crisp bread with sweet, spicy mustard.
At this point I am usually quite full, but I still have some of the warm food that comes next. This includes Janssons frestelse as well as meatballs, warm sausages and thick country ribs, which go particularly well with apple sauce.
Finally, it is time for dessert and sweets such as toffee, candy and marzipan. The highlight at Christmas though, is Ris à la Malta with fruit sauce. If you haven't tried it, you really should – it is delicious!
Most of us prefer to drink beer or julmust, a sweet, malty, carbonated drink with our meal, plus snaps (shots) of seasoned vodka.
I realize I have not included recipes for all of this, but I prepared the following to add to your collection of Swedish holiday recipes:
Swedish rice porridge, the traditional Christmas breakfast dish, sirapslimpa, a sweet and flavorful rye bread that is very popular in Sweden, liverpâté/leverpastej, a deliciously smooth sandwich spread, Janssons frestelse, a creamy casserole made with potatoes and anchovies, the world-famous Swedish meatballs and the extravagant Ris à la Malta rice pudding dessert.
Enjoy, and I wish you all a very merry Christmas despite the current state of the world.