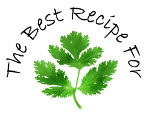 Time for Turkey !
Thanksgiving is not celebrated in Sweden but we happily adopted this tradition upon moving to USA..
There are so many dishes that can be served, so I have composed a limited but traditional Thanksgiving Dinner Menu comprising Roast Turkey with Bread Stuffing, Creamy Mashed Potatoes, Sweet Potato Casserole, Basic Gravy, Biscuits and of course Cranberry Preserves.
I also include recipes for our three favorite pies: Pecan Pie, Apple Pie and Blueberry Crumble, for which you will need Simple Custard Sauce that is always served with pie in Sweden, and my Perfect Pie Crust.